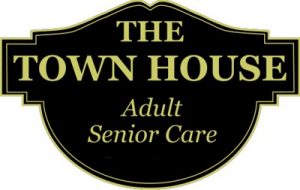 Convenient Living and Daily Assistance
If you prefer the sights and sounds of city living or the convenience of living in town, then you will feel right at home in our second residence, The Townhouse.
The Townhouse is located on 10th street across the street from the grade school in Coquille. The laughter and chatter of children at recess take you back to when your children were young and provides wonderful reminiscing.
We have a beautiful main room for visiting and a large family room for gaming and watching T.V. Rain or shine, residents can exercise outside on the covered deck.