The Founding Parents
The Long Road to Building Success
In late 1984, Joe and Linda "Skippy" Fisher embarked on a new adventure. With assistance from their family, they began remodeling the lower level of their home to begin their first Adult Foster Home (AFH).
They opened their flagship senior care home, Country Gardens Senior Residence in 1985, followed the next year by The Townhouse. For a brief period, they also ran a third home, Redwood Terrace, in what was Linda's childhood home.
After providing care to seniors for 32 years, Joe and Skippy passed the mantle to their daughter and son-in-law, Cobus and Jolynn Best.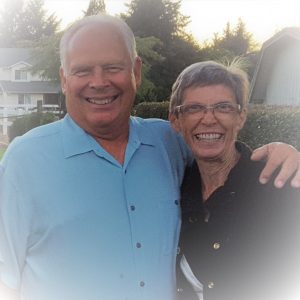 The Next Generation
Home and Home Again
Taking over the family legacy of senior care was an easy fit for Cobus and Jolynn Best. Jolynn had grown up as a senior care provider in her family's business and was eager to return to her roots. Cobus had grown up working as a volunteer first responder and continued serving communities throughout his adulthood.
They met in Afghanistan where they had each been working for several years in international aid and development. They continued to work overseas for several years but were looking to settle down. As fate would have it, this was about the same time as Joe and Skippy announced their plans to retire.
They jumped at the chance to continue their tradition of caring and assumed day-to-day management of the homes in 2016.