Tailored Care to Suit Every Need
Country Gardens is a senior residence that has been providing quality care to seniors since 1986. We take great pride in providing personalized care in a homey environment.
We provide personalized care, tailored to meet the unique needs of each resident. Our standard staffing ratio is one caregiver to five residents.
Country Gardens is located three miles south of Coquille. The quiet pastoral setting includes a pond and island that attracts wild ducks, geese, herons, and even the occasional otter and beaver. Many wild birds find a home here and residents enjoy watching them feed.
Root Beer floats on the patio, overlooking the pond is one of our favorite summer past times.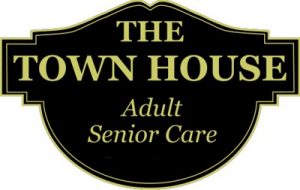 Convenient Living and Daily Assistance
If you prefer the sights and sounds of city living or the convenience of living in town, then you will feel right at home in our second residence, The Townhouse.
The Townhouse is located on 10th street across the street from the grade school in Coquille. The laughter and chatter of children at recess take you back to when your children were young and provides wonderful reminiscing.
We have a beautiful main room for visiting and a large family room for gaming and watching T.V. Rain or shine, residents can exercise outside on the covered deck.